Upcoming Lecture: Robert A.M. Stern and Ma Yansong will give a speech in Yale Center Beijing
On 9/28, Yale Center Beijing invites Robert A.M. Stern, dean of the Yale School of Architecture and Ma Yansong participate Leaders Forum. They are going to have a discussion "Challenges and Opportunities of Local, Regional & National Architectural Identity in an Age of Global Practice".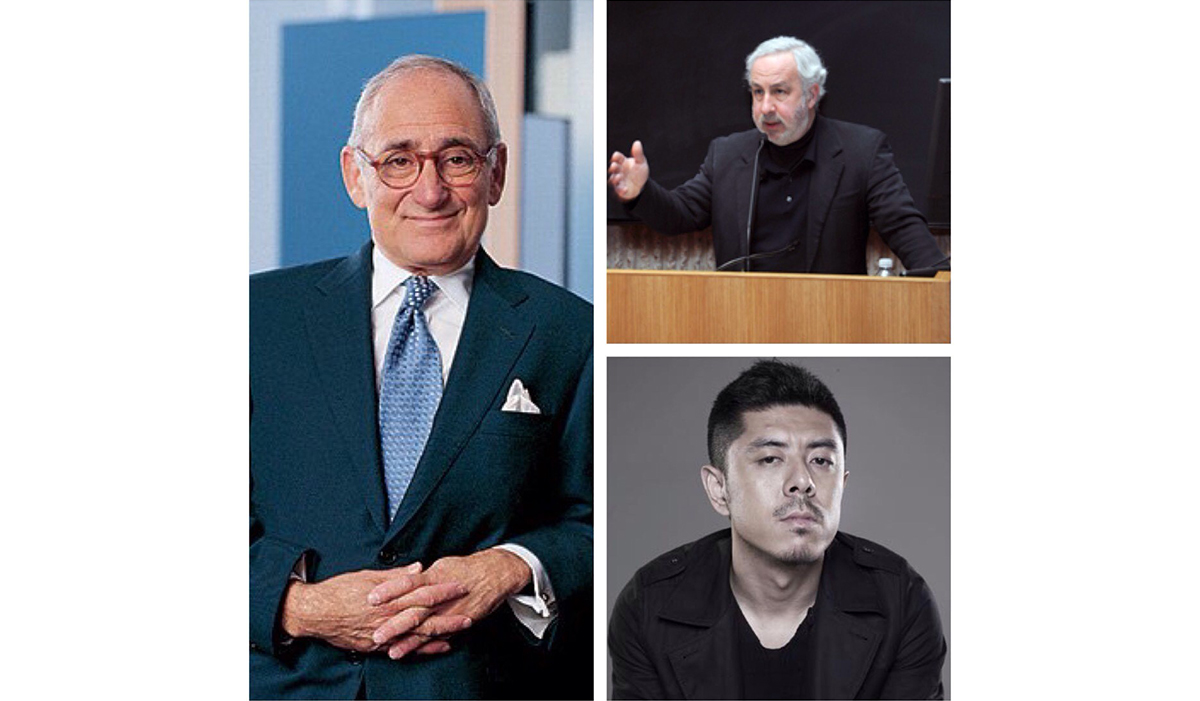 Date:
Monday, 9/28
Registration & Reception:
5:30-6:30 pm
Remarks & Discussion:
6:30-8:00 pm
Location:
Yale Center Beijing, 8 Jianguomenwai Avenue, 36th Floor, Tower B, IFC Building (near Yong'anli)
Registration & Ticketing:
Free admission. Please send your name and affiliation to yalecenterbeijing@yale.edu before September 27, 2015.
Followed by discussions with leading architects including Yale Professor Alan Plattus (YC '76), Yansong Ma (M.Arch. 2002); Former Dean Wenyi Zhu, Current Dean Weimin Zhuang, Vice Dean Jian Liu from Tsinghua University's School of Architecture, Pei Zhu.
Robert A.M. Stern
Robert A.M. Stern is a practicing architect, teacher, and writer. Mr. Stern is the J.M. Hoppin Professor of Architecture and Dean of the Yale School of Architecture. He has lectured extensively in the United States and abroad on both historical and contemporary topics in architecture.
Yale Center Beijing
Yale Center Beijing advances Yale University's fundamental dedication to developing leaders from all sectors of society and all regions of the globe. By leveraging Yale's wealth of resources as a global research university and its historically strong ties to China, the center aims to facilitate the constructive exchange of ideas and knowledge among thought leaders and decision makers.