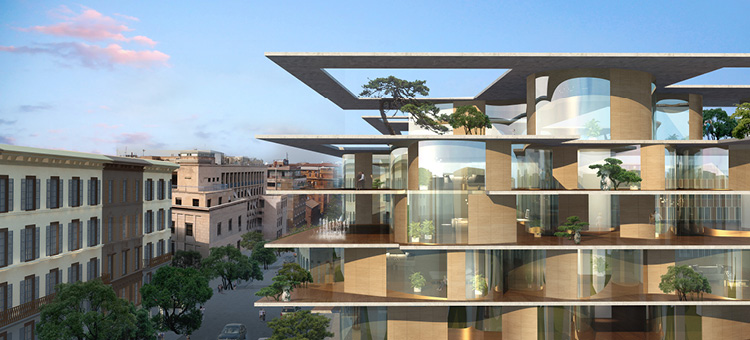 Led by Ma Yansong, MAD Architects won a competition to lead the rebuilding for 71 Via Boncompagni in the heart of Rome in early 2010. After four years of design development and hearings, the project was recently approved by the Rome Planning, Programming and Implementation Department, and Rome City Council. The project now enters the implementation phase, and will become MAD's first realized project in Europe.
Built in the 1970's, the existing building is a commercial courtyard building attached to an early 20th century chapel located on the street corner. The primary challenge posed by the competition stage was how to transform this incongruous modern building into a deluxe residential complex.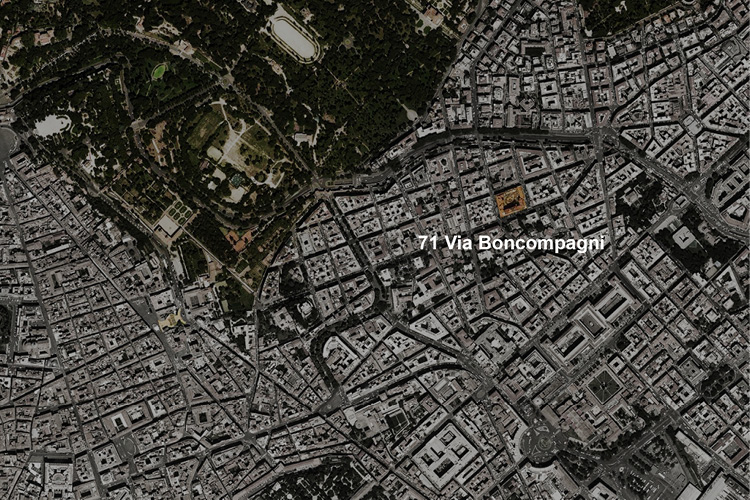 In modern buildings beams, pillars, and floor slabs have replaced walls as the core elements of architectural structure. While freed from their structural obligations, facades still remain canvases for expression and style. Instead of demolishing and reconstructing the entire building, MAD will simply remove the existing facades, retain the structural framework, and insert new living units to transform the building's function. New balconies and gardens will emerge from the "gaps and voids" between new residential units and the original framework structure. The boundary between the building and the street blurs as the new design peels away bulky facades and replaces them with a more open, transparent scheme.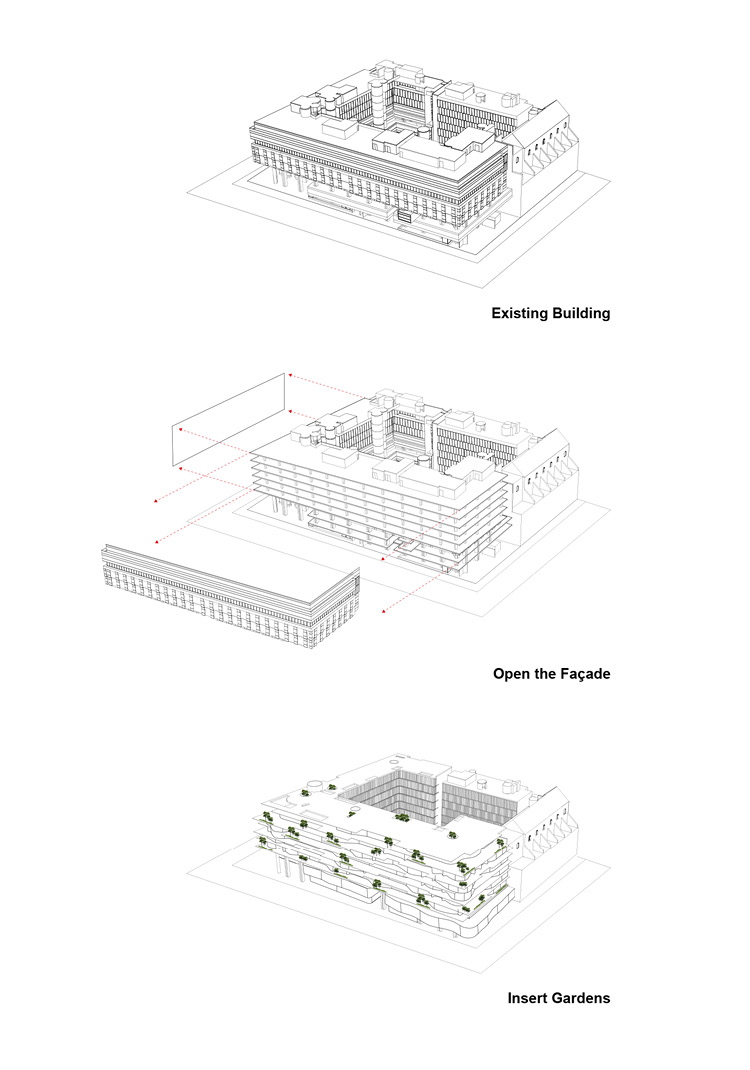 After realigning the existing structural system, the building will contain a "bookshelf" structure. 145 residential units of various sizes and layouts, ranging from studios to urban villas with facades made of custom metal and glass, will be intricately inserted into this 8-level concrete "bookshelf" system. The full height curved glass windows shift and protrude in a controlled choreography between the floor slabs. The "voids" between the glass and the framework will be transformed into gardens and balconies, bringing natural elements and sunlight into the living areas.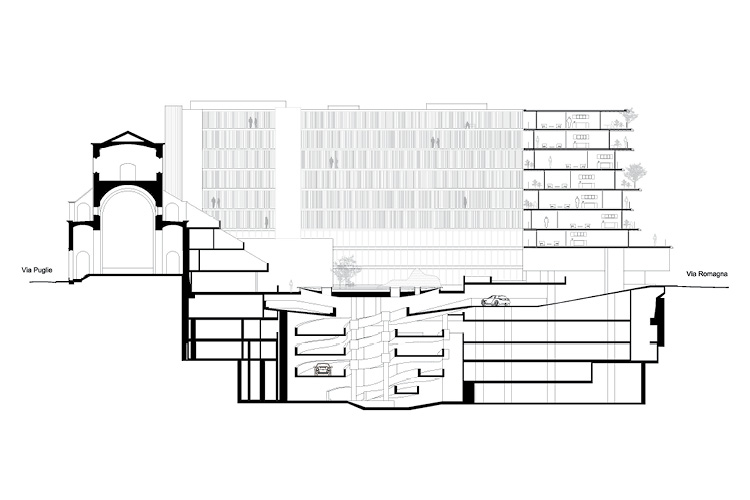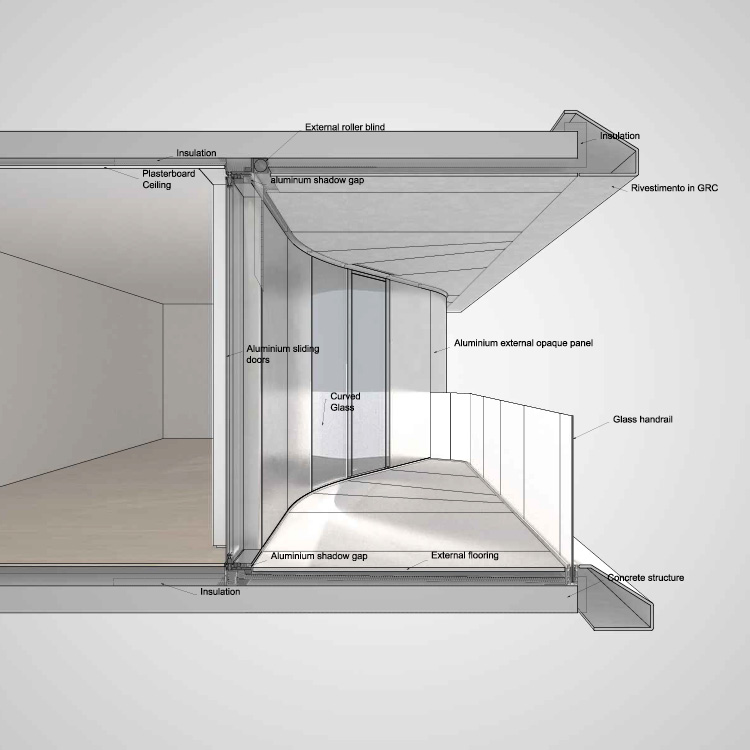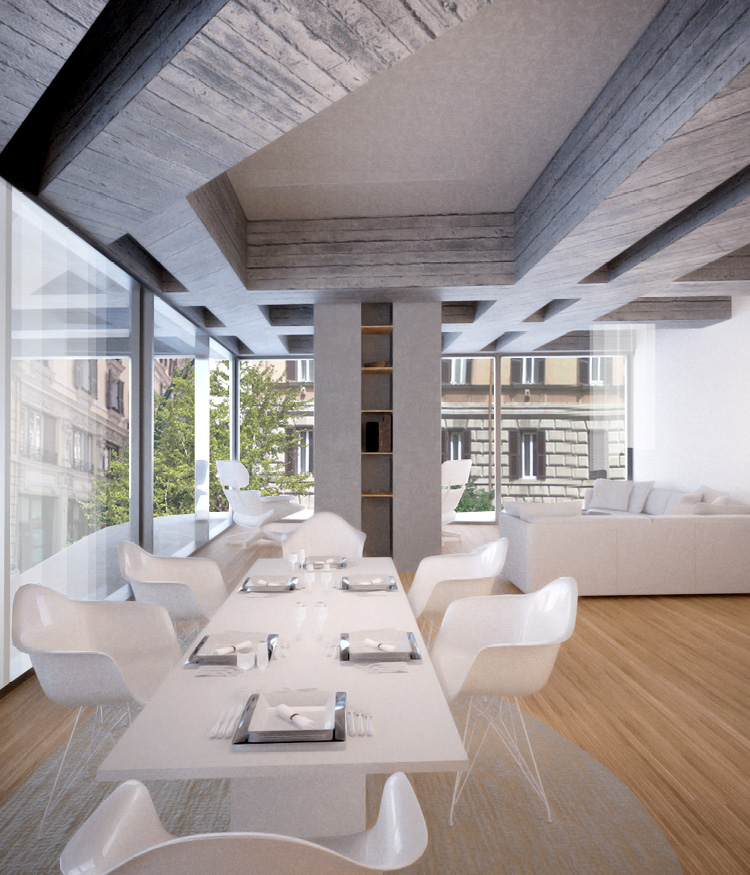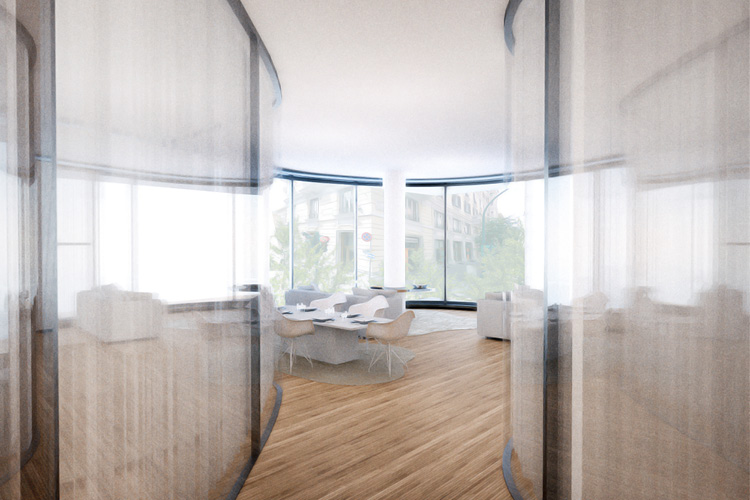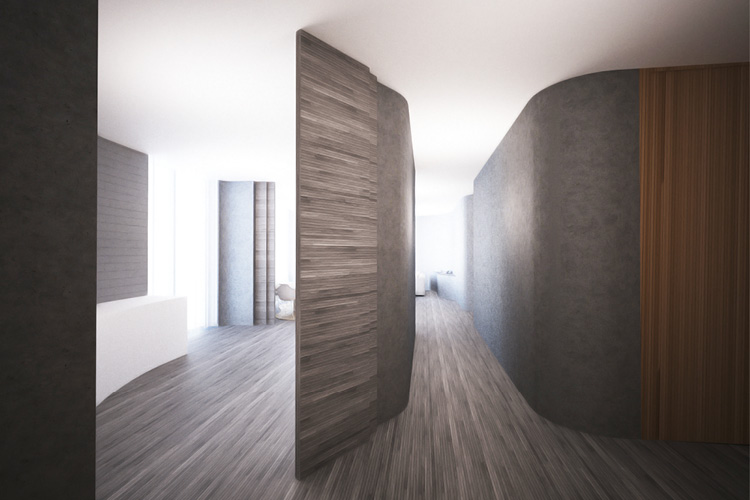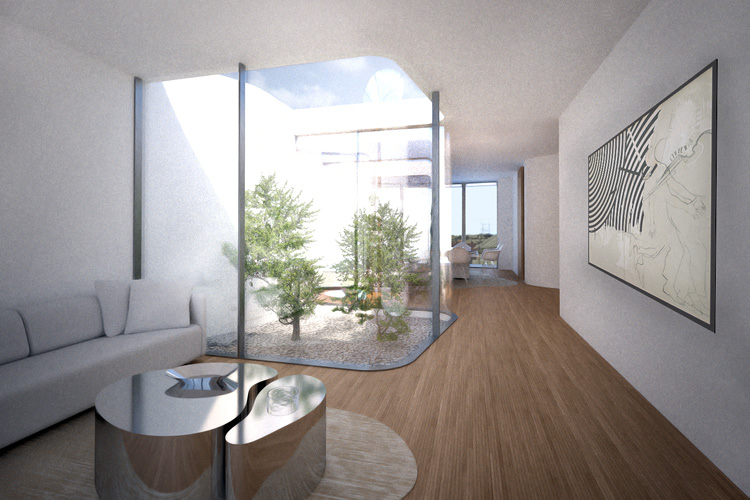 Residents can see the interior courtyard through a hazy façade made of translucent metallic curtains. The existing modern garden will be transformed into an abstract one with a vast pond at the center that reflects the bordering trees and the sky above. Natural sunlight filters through voids in the pond and the surrounding garden, streaming through to the ramp of the underground garage below.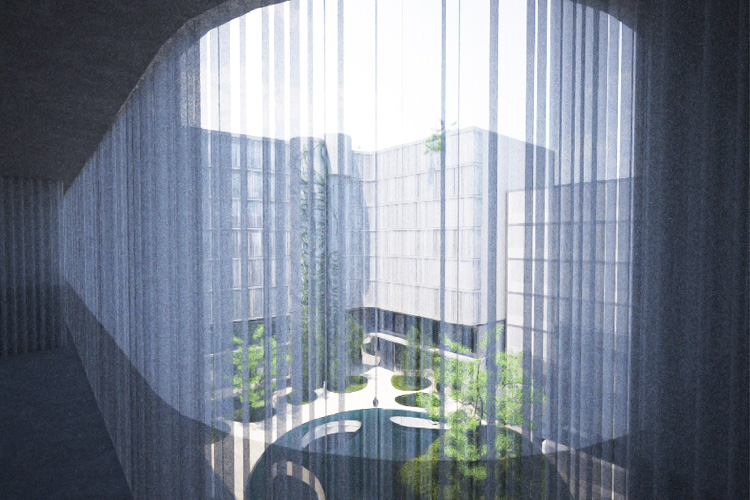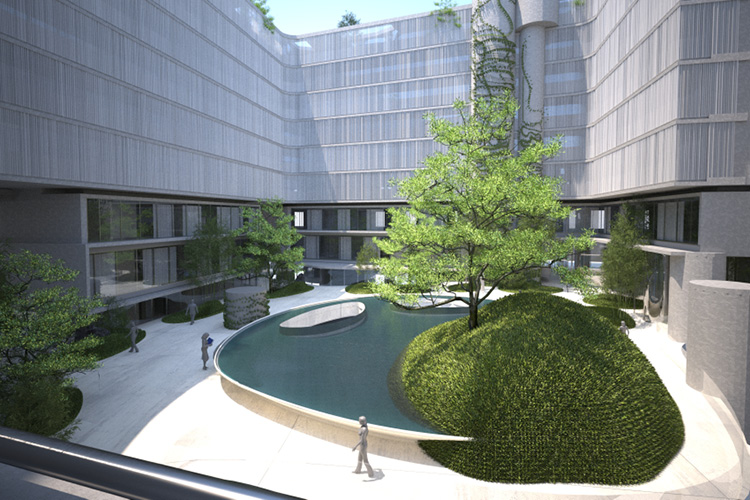 Contemporary living in a museum-like city like Rome is often hidden behind its historical facades. Through this adaptive rebuild project, this "open" building will be able to return vitality and urban living to the traditional neighborhood.