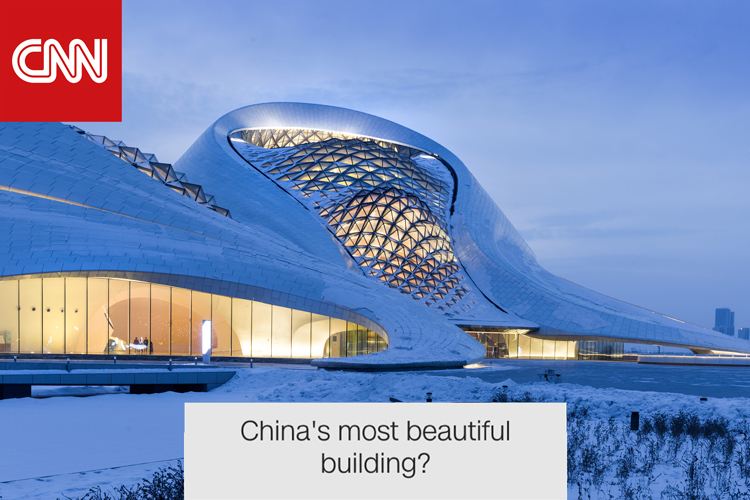 CNN recently released a feature video as part of their Future Cities Asia series on the completion of Harbin Opera House, quoting it as "one building that can transform the future of a city". The video gives viewers an unprecedented view into the newly open to public opera house.
Harbin Opera House is located in the natural landscape of the riverside wetland north of Songhua River, in the northern city of Harbin. The video begins with recognizing Ma Yansong whom "has been shaping the future of cities all over the world with his curvaceous creations and hopes his latest masterpiece will make a lasting mark on this city."
In an exclusive sit down interview, Ma Yansong further explains the philosophy behind the design by saying "I want to make sure I create architecture that belongs to the future. I think the nature is very unique here and it should be the key for their future architecture, after we build the building, this place should still be very welcoming and let people approach the building".
For full video please visit: http://edition.cnn.com/videos/world/2016/10/03/asia-harbin-fc-spc.cnn